Walter-Wolfgang Sparrer
"Isang Yun: His Life and Work in Pictures" (German, Korean, English)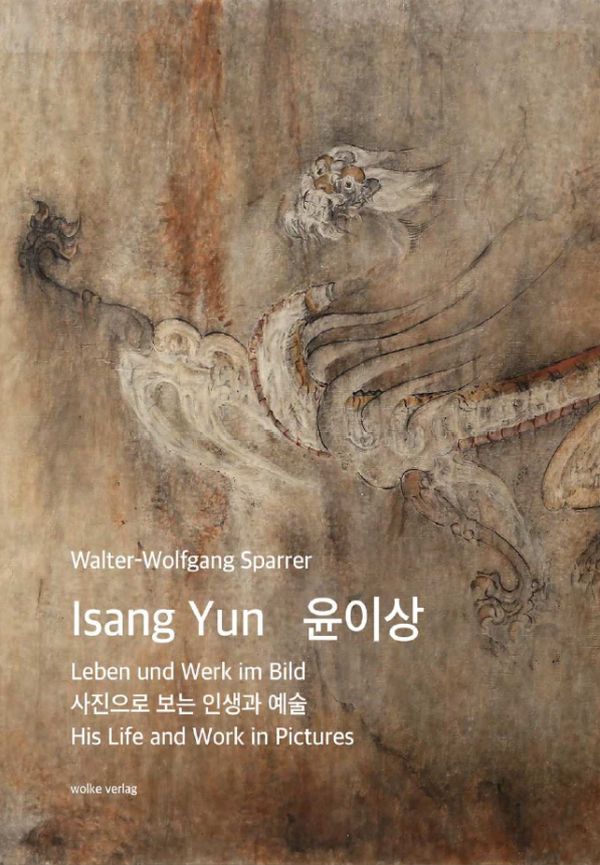 Isang Yun: His Life and Work in Pictures
윤이상. 사진으로보는인생과예술
Isang Yun. Leben und Werk im Bild
Hardcover, 304 Seiten, dreisprachig (deutsch, koreanisch, englisch), 24 x 32 cm, 48 Euro
Erstveröffentlichung: März 2020
Verlag: wolke, Wickerer Weg 19, 65719 Hofheim am Taunus,
ISBN 978-3-95593-117-9 (Buchhandel)
ISMN 979-0-2025-8103-2 (Musikalienhandel)
This book is the first pictorial monograph about the Korean-German composer Isang Yun, who was born in southern Korea in 1917 and died in Berlin in 1995. It was first in Germany, with influence from what around 1960 was then the avant-garde that he developed an individual musical language of his own. A little later Yun was drawn into the field of tension between political advocacy motivated by humanitarian, societal concerns and responding to ideological incitement, between imprisonment, torture, and reparation. It was in his compositional work that he found a place of refuge. His music proceeds from the primacy of melody and the sustained tone, which he found preformed in the traditional music of his native Korea and then succeeded in developing heterophonically and spatially. The resultant works were characterized by unusual intensity and rich tone colors.
1917년한반도남쪽에서태어나 1995년베를린에서눈을감은한국과독일의 작곡가윤이상에대한첫번째사진집. 1960년대무렵, 그는당시독일에서 유행하던아방가르드사조의영향아래에자신만의독특한음악언어를 개발했다. 얼마뒤에그는인도주의적·사회적동기에서우러난정치적참여와 그에따른이데올로기적선동이라는비판, 그리고투옥과고문및이로부터의 회복사이의긴장관계속에휘말려들어갔다. 그러나그는작곡작업에서 안식처를찾았다. 그는일찍이고국의전통음악에서발견했던선적이고길게 끄는음들에서더나아가헤테로포닉한방법으로그것을확장및 발전시킴으로써전통을계승했다. 그결과물로서비범한고밀도의찬란한 음향을담은걸작들이탄생했다.
Die erste Bild-Monografie über den koreanisch-deutschen Komponisten Isang Yun, der 1917 im Süden Koreas geboren wurde und 1995 in Berlin gestorben ist. Erst in Deutschland fand er unter dem Einfluss der damaligen Avantgarde um 1960 zu seiner eigenen, individuellen Musiksprache. Wenig später wurde Yun in das Spannungsfeld hineingezogen zwischen politischer Parteinahme aus humanitären, gesellschaftlichen Motiven und ideologischer Verhetzung, zwischen Haft, Folter und Wiedergutmachung. In der kompositorischen Arbeit fand er einen Zufluchtsort. Seine Musik geht aus vom Primat des Melodischen und des lang gezogenen Tons, den er in der traditionellen Musik seiner Heimat vorgefunden hatte und den er heterophon zu vervielfältigen und zu verräumlichen verstand. Entstanden sind Werke von ungewöhnlicher Intensität und klangfarblichem Reichtum.
Reviews:
von Rüdiger Albrecht
von Gerhard R. Koch
von Michael Roeder
von Ute Grundmann
von Stefan Drees