Address: see Yun-House Berlin
Due to the current pandemic situation at least till end of June no public access to Yun House Berlin.
Further concerts: please click on "Concerts IYG" as well as "Video Channel".
Broken and stretched times
Samir Odeh-Tamini: "Eine Erinnerung für das Vergessen" [A Memory to forget it] (with Chimes & China-Basin, 2006)
Anton Webern: Variations op. 27 (1936)
Isang Yun: Five Pieces for Piano (1958)
Franz Schubert: Sonata G Major D. 894 (1826)
Randolf Stöck (piano)
East Asia in the West
Dai Fujikura: "Pitter-Patter" for violin and piano (2016)
Eun-Hwa Cho: "Über die allmähliche Verfertigung der Gedanken" [On the gradual fabrication of thoughts] for violin solo (2006/07; rev. 2022)
Toshio Hosokawa: "Ancient Dance"for violin and piano (2002)
Unsuk Chin: Piano Etude No. 6 ("Grains") (2000)
Isang Yun: "Gasa" for violin and piano (1963)
Yezu Woo (violin), Tomoki Park (piano)
Live-Stream VII "Isang Yun + Viola": Hwayoon Lee, Hartmut Rohde, Daniel Seroussi. – 16 January 2022, 4 p.m.
Live-Stream VI "Advent": Henrik Wiese (flute) and Mischa Meyer (violoncello) play works by Johann Sebastian Bach (Suite II d minor, BWV 1008) and Isang Yun ("Chinese Pictures" for flute solo, 1993; "East-West-Miniatures" for flute and violoncello, 1994). – 5 December 2021, 2 p.m.
Live-Stream V "At the Beginning of Autumn": Ji-Yeoun You (piano) with works by Ludwig van Beethoven ("Fantasie" op. 77, 1809), Dae-Seong Kim ("Atman": Sonata, 2016), Isang Yun ("Interludium A", 1982), and Bernd Alois Zimmermann ("Capriccio. Improvisations on [seven] folk tunes", 1946). – 26 September 2021, 5 p.m.
Live-Stream IV "Summer Interlude": Wednesday, 11 August 2021, 6 p.m.
Solo-Recital Holger Groschopp (piano)
Live-Stream III "At the Beginning of Summer": Saturday (!), 19 June 2021, 5 p.m.
Solo-Recital Adele Bitter (violoncello)
Live-Stream II "Contrasts": Sunday, 16 May 2021, 5 p.m.
Solo-Recital Goetz Hartmann (violin)
Live-Stream I "Spring Concert": Sunday, 21 March 2021, 5 p.m.
Duo-Recital Márton Végh – Daniel Seroussi
"For the women who are disregarded and oppressed in a male-dominated society"
Isang Yun: Symphony IV "Singing in the Dark"
Introductory lecture to Isang Yun's Symphony IV (1986)
The Comfort Women – On the second movement of Yun's Symphony IV "Singing in the Dark": A conversation with Nataly Jung-Hwa Han
We mourn the passing of Kaya Han (12 Oct. 1958 – 24 Oct. 2021) and regret that she will no longer be with us to perform her concert at the Yun House Berlin (in 2021) to be announced: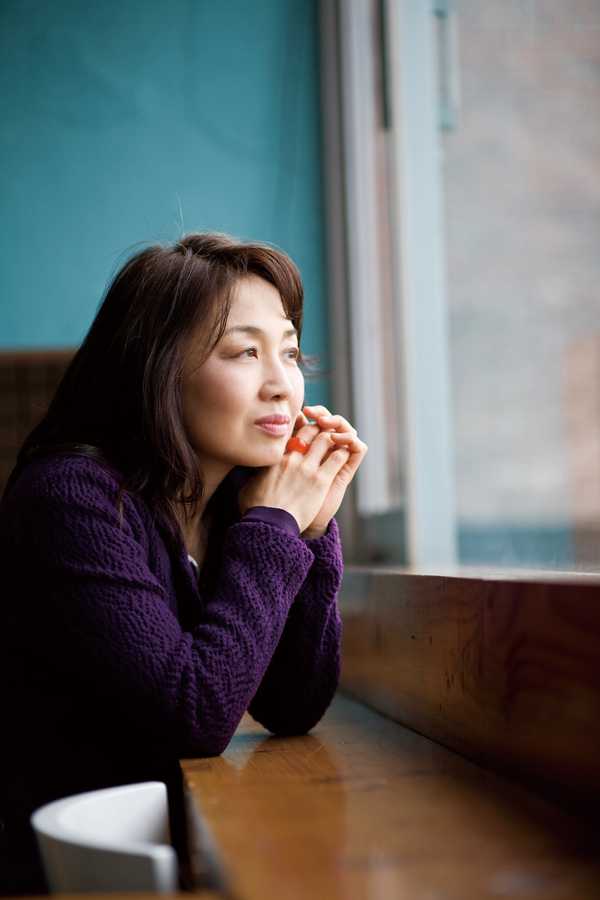 Piano Recital Kaya Han
Works by Beethoven, Han and Yun
Isang Yun: Five Pieces for Piano (1958)
Ishijima Han: Manghyang Fantasy (2019) – World Premiere
Ludwig van Beethoven: Sonata No. 30 E major op. 109 (1820)
Isang Yun: Shao Yang Yin (1968)
Kaya Han (piano)
Maximum duration of our concerts or introductory lectures in the Yun House Berlin: about one hour. Repeat of an event only on request.
Due to the current situation, we will have to keep the social distancing, so that we can invite only a few guests. Masks must be worn. We ask you to register in advance. Entrance is free, donations are welcome. Actually no public access.
Pre-registration to:
Sponsors to fund the renovation and maintenance of the house and garden:
Construction of a water drainage system, a stairway and a ramp for access to the hall, renovation of the outside areas, and new landscaping of the garden.
If you would like to help, please contact us at